About
Morning Star Travels Old
MORNING STAR TRAVELS is the professional Travels dedicated to provide quality and timely service with an aim to meet the needs and desires of the customers. Morning Star Travels offers service with different models and fares to suit the convenience of customers. The objective is to provide superior and comfortable travelling facilities to our valuable customers.
Morning Star Travels was established in a view to providing better bus services among the passengers and to serve with great dedication to all the passengers and providing best facilities among the bus services. Having providing the best facilities Morning Star Travels has made a very good name which contains largest flit of air-condition deluxe and super deluxe buses which are highly comfortable.
Morning Star Travels is rated as the one of the most excellent operators in market, among the daily service Operators. This has fleet of well designed infrastructure and seating arrangements. Its dedicated staffs handles clients inquires and provide travel information to travelers. Travelled information is delivered to person -2-person by phone, fax, and email around the clock.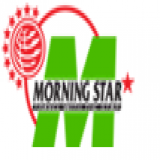 Morning Star Travels Old Bus Services
Top Bus Services ofMorning Star Travels Old