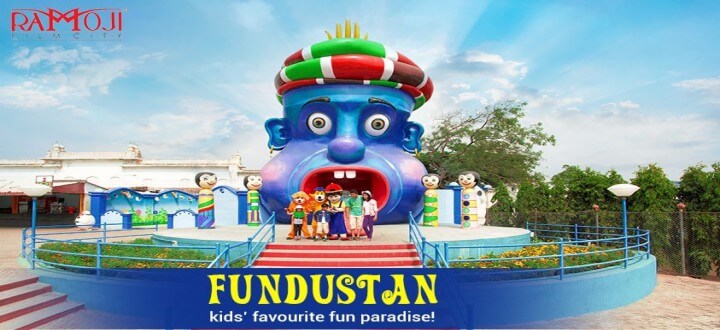 Fundustan at Ramoji Film City
Ideal place for ultimate fun and entertainment
Best Fun Activities to do in Fundustan at Ramoji Film City
Fundustan is a popular place in Ramoji Film City dedicated to kids to have fun and activities at Fundustan. Fundustan at Ramoji Film City is an entire fun place designed to attract every kid and make the kid involved in the arts created in the Fundustan. Fundustan has many games for kids to have joy throughout the day at Fundustan. We can experience the thrilling shows and fun activities with full of excitement at Ramoji Film City.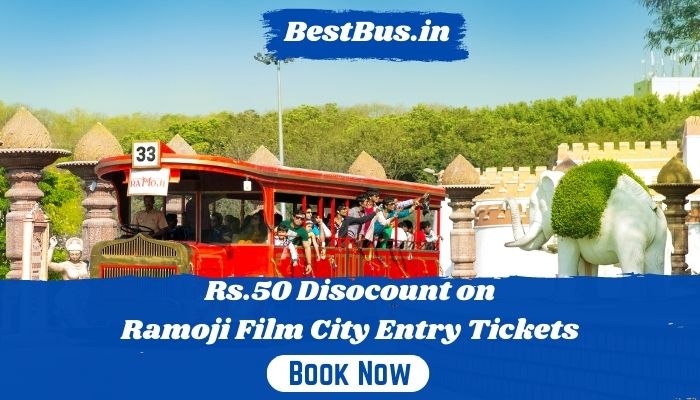 Experience the intense joy with these fun activities and fun games at Fundustan with your kids when you visit Ramoji Film City Hyderabad.
Fundustan: (For Kids & Young at Heart)
Treat your Children's to a weekend in the magical land of Fundustan is a Kid's favorite fun paradise and enticing fun zone. It is a perfect day out for Fun & Excitement. let the little wonders have the best day of their life at Fundustan. Fundustan is an absolutely magician's workshop. Ramoji Film city is an Experience the Land of million dreams.
Dadajinn's Live TV Show:
Dadajin's Live TV Show is the most popular and fun show in Ramoji Film City happening at Dome Theatre which shouldn't be missed by any visitor or kid to Ramoji Film City. In this live show, Dadajin is found playing cricket to entertain kids. Dadajin loves to dance in different styles entertaining the children and he also fights with the villains Borasura Black and Borasura Blue which is a complete fun treat to the kids visiting Ramoji Film City.
Borasura-Mysterious Evil Magician Workshop:
Borasura is the most mysterious and thrilling activity in the Fundustan. This is the first walkthrough of the maze filled with scary activities in entire Asia's amusement places. Many mysterious things and scary activities are involved during your walk through the maze. Paranormal activities to scare kids and adults leaving the maze with chills. This is the most thrilling activity in the Fundustan.
Large Size Snake & Ladder Game:
Remember playing Snakes and Ladders game in our childhood during the summer holidays? Every kid used to love this game and it was the daily game played in those days. Ramoji Film City has bought many fun activities for kids and Snakes and Ladders game designed in a gigantic way is the most popular fun place in Hyderabad. Explore Fundustan in Ramoji Film City and enjoy the fun of playing Large snakes and ladders with your kids.
Disco Rain Dance:
Everyone loves to play and dance in rains and have fun for long hours during the rainy season. Here at Ramoji Film City Disco Rain Dance is the most famous place to have fun in rains. Step up your feet to your favorite songs playing in the splashes of rain and have fun for long hours at Diso Rain Dance.
Dadajinn's Ark:
Dadajinn's Ark is the most fun place in Ramoji Film City filled with entertainment, a lot of electronic games and many fun activities for students. Dadajinn's Ark has many kids' favorite video games, gadgets to play, many fun activities to entertain kids to the fullest with their families.
Presto:
Presto in Fundustan is the magical toy shop housed with a variety of toys, dolls, games and kid house sets that are merchandised at the shop. So, Peeps visiting Ramoji Film City never miss shopping at Presto to buy their Kids' favorite stuff.
Book Ramoji Film City Entry Tickets
Fundustan Timings: 10:45am to 6:30pm
Fundustan Activities:
Borasura - A Magician's workshop
Demo show Timings: 11:00am, 11:30am, 12:00pm, 12:30pm, 2:30pm, 3:00pm, 3:30pm, 4:00pm, 4:30pm
Snake & Ladder
Dadajinn Fountain
Rain Dance & DJ (Dress Changing facility available)
Toyland
Dadajinn's Milk Bottle - Cool Mist
Toad House - Surprise Pop up
Toad House - Musical Chairs
Chocolate - Toy of Spraying Lady
Dadajinn's Wishing Parrot
Dadajinn's Pumpkin
Dadajinn'sWhirl Top
Dadajinn's Wishing Well
Dadajinn's Bioscope
Musical Dolls
Adventure Land
Dadajinn's Ark - Video Game
Food Outlets at Fundustan:
Kid's Corner - Packed food items & Ice creams
Fundu Cafe - Ice Cream, Tea & Coffee
Fundustan Rides:
Funny Rides
Twister