Hyderabad City Tour By Car
About the Tour Package
Book Now
Hyderabad has a renowned place in the history of India as ruled by different dynasties. It is famous for its multi-linguistic culture. Ruled by Mughals, Hyderabad is famous for historical monuments, museums, nature spots, food, pearls, and shopping. We have specifically designed a complete One day tour in Hyderabad By Car.
Hyderabad is known for its Royal History of Nawabs, Rich Mughlai Food, Multi-Lingual culture ruled by the QutubShahis for more than 400 years. It is one of the richest places in India and is also known as a 'City of Pearls' as Hyderabad was a hot trading center for pearls across the world.
Hyderabad was originated from the banks of River Musi and was named as Hyder Mahal by the reigns of Golconda, The NawabQuliQutub Shah as a sign of love for his wife Bhagymathi.
Enjoy for the Hyderabad City Tour is the Paradise of all cultures, many historical places like Golconda Fort, Salar Jung Museum, Royal Falknuma Palace, Historical Charminar, Chowmalla Palace and Makka Masjid which takes you back to the historical days of Nizams.
Many tourism spots like Ramoji Film city, devotional Birla Mandir, Nehru Zoo Park, Wonderla which makes you fall in love with Hyderabad and your holidays are worth visiting.
Delightful Hyderabad City Tour Package:
We have bought you some exciting Hyderabad city tour package to make your City tour happier and delightful with our City travel operators 'Local City Tour Travels' and 'Hyderabad Travels' who offer 'One-day sightseeing package' round the week in A/C & Non-A/C Buses.
We have designed a tour package covering the 9 best tourist places in Hyderabad collaborating with Local City Tour Travels and 'Hyderabad Travels'. Check out the Hyderabad Tour Package:
Book Now

Fare Details
We got you! We have designed more for you
Book Now
DT Travels
Car (4 Seater)
Personal Car

DT Travels
Car (6 Seater)
Personal Car


Itinerary
Take a glimpse of how we planned your tour
Book Now
Itinerary of DT Travels :
Pick-up
Passengers are picked up from the selected boarding points in Hyderabad
The first visit is paid to Birla Mandir.
Sightseeing
Birla Mandir
Golconda Fort
Golconda Fort 3D Show/Movie
Lunch Break
In between sightseeing, in the afternoon, 45 minutes of the lunch break is given

Lunch is not included in the package, passengers have to pay their bills
Sightseeing
Salar Jung Museum
H.E.H Nizam Museum
Charminar (Only View from the Bus)
Sudha Cars Museum
Hussain Sagar (Only View from the Bus)
NTR Gardens
Drop-Off
One day city tour will be ended in between 7:00-7:30 pm
Passengers are dropped back to their boarding points (boarding and dropping will be same point)

Note: Visiting order of the tourist attraction may change
Book Now


Exclusions
Checkout the exclusions, it's important!
Book Now
Exclusions of DT Travels :
Entry tickets at tourist spots are not included in the package.
Food & Beverages are not included.
Pick-up & Drop-off distance fare (if more than 1 KM from given boarding point) is not included
Waiting charges not included
Book Now


Book Now
Package Timings of Car (4 Seater) :
Package Timings of Car (6 Seater) :
Book Now


Important Information
Please Read Below Information
Online Transactions in bestbus are 100% Safe & Secure and your transaction details were encrypted.
A ticket confirmation email and SMS is sent along with the Driver/ Tour operator contact numbers.
Passengers are requested to contact Tour operator or Driver for boarding point or vehicle-related queries.
Passengers are requested to cooperate with the tour operator if the vehicle is delayed due to traffic or any other reasons.
Passengers are requested to reach the boarding point 10mins before the departure time.
Passengers are requested to take care of their belongings throughout the trip.
Bestbus.in is an only online booking agency, we are not tour operators.
Visit to all the sightseeing place is subject to time availability.
Bestbus will not be responsible for any natural or social calamities.

Note 1: Above listed places will not be covered if a particular place will not open due to Holiday/Bandh/Strikes/Floods or any other reason.

Note 2: Incase service get cancelled due to less occupancy, full ticket amount will be refunded.

Places Covered
Check out the places you are going to explore!
Book Now
Places Covered By DT Travels :

Birla Mandir Hyderabad Birla Mandir is a Hindu sanctuary, based on a 280 feet (85 m) high hillock called Naubath Pahad on 13 sections of land (53,000 m2) plot. The development took 10 years and was opened in 1976 by Swami Ranganathananda of Ramakrishna Mission. The sanctuary was built by Birla Foundation, which has likewise developed a few comparative sanctuaries crosswise over India, which are all known as Birla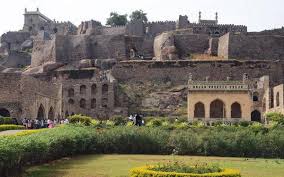 Golkonda Fort Hyderabad Golconda Fort is one of the oldest and historical Forts of India, that carries the Indian culture Heritage from generations. Golconda Fort, earlier known as 'Golla Konda' later came into the conquer of Qutub Shahi Dynasty, later came into the ruling of grandeur Mohammad Quli Qutub Shah, who named fort as Golconda and made several additions to the fort represen
Book Now

Package Details
Check out the Package Details...!
Book Now
As a Leading Local Tour provider in Hyderabad, Bestbus.in provides all type Hyderabad City Tour Packages like Hyderabad City Tour By Bus, Hyderabad City Tour By Car, Best weekend getaways from hyderabad, Best hyderabad sightseeing packages, 1-day trip near hyderabad, 2 days trip from hyderabad, 3 days trip from hyderabad.
We also provide information about the best tourist places in hyderabad, hyderabad near tourist places, must see sightseeing places in hyderabad, weekend getaways near hyderabad, famous tourist places in hyderabad, hyderabad surrounding tourist places and more.