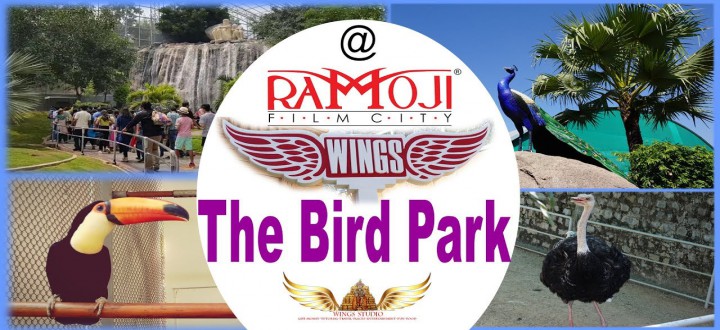 Wings Bird Park at Ramoji Film City
Admire these winged beauties
Wings Bird Park @ Ramoji Film City
Bird Park at Ramoji Film City is the most fascinating place in Hyderabad to explore a wide range of wing inhabitants in the lap of nature. Wings Park is a goal to avian lovers to lock them in their cameras and experience heights of jubilation as the feathered and winged beauties respond to the visitors' talks. You feel engrossed to view a huge number of special and rare species birds and swans amidst the lap of nature. You also glance at the uncommon wing inhabitants dwelled all the way from the Solomon Islands, Australia, America, North America, South America, Africa, Mexico, Italy, Indonesia, China, England, and Denmark.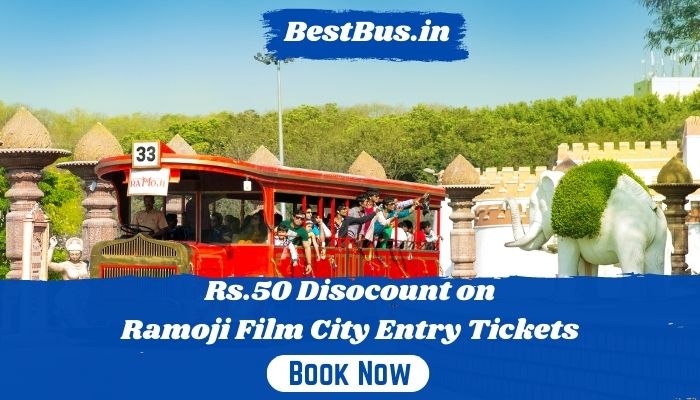 Ramoji Film City Bird Park is maintained in an eco-friendly way to support the environment and to raise the birds close to nature. These winged beauties will welcome you to the park very cordially, they are very curious to talk with you and great at doing mimicry. These winged beauties always stay in position to the camera to get clicked in the visitors' cameras. Have extreme fun greeting these beauties when you Visit Ramoji Film City
Wings to sail, Wings to Whiz!!!!
Black-Necked Swan
The significant beauty of this swan lies in its deep black neck ornamented with shiny black little feathers, this winged beauty is the largest of all swans in the bird park and has dwelled from southern South America and made Birds Park its home at Ramoji Film City. This beauty is famous for its sweet musical whistling notes during its flight which makes it unique from most of the swans.
Black Swan
While you wander in the Bird Park and in the nick of time, you glance at this rare Black Beauty named Black Swan which has its origins from the South East and southwest regions of Australia. Don't miss to listen to its rare trumpet voice when it is swimming in the serene swan lake.
Mute Swan
Meet this exceptional beauty of Bird Park sailing beautifully through the waters of the tranquil swan lake. Mute Swan is bought from the Russian regions and is the National bird of Denmark. As it is sailing and making unique sounds you tend to feel as if you are watching a swan dancing Russian Ballets in the serene lake. Mute Swan is not actually mute! Do not miss to listen to its harsh sounds like a trumpet and it also snorts when it is disturbed or threatened. Do watch this pretty swan in the Bird Park @ Ramoji Film City.
Trumpeter Swan
Trumpeter Swan is originated from North America, owing to its ingenuity this white beauty loves to sail in the natural waters, native plants gathered with scented flora in the mid of green landscapes. Trumpeter Swan was worshipped during the ancient days of Egypt to prevent the people from plague and serpents.
This long neck white beauty makes special sounds as Oh-Oh! This makes the visitors stare at this beauty and admire its vocals!
Tundra Swan
This beautiful snow-white swan is famed as a great Whistler in the entire Bird Park. Tundra Swan is the native inhabitant of Arctic and dwells to North America in winters and then migrates to Atlantic and Pacific coastal lines. It is happy to stay in Bird Park with all the ambiance set according to its nature and it flies to great heights and distance while its wings whistle during its flight.
Mandarin Duck
Meet the most beautiful and colorful beauty Mandarin Duck which looks very appealing with vibrant colors like a sea fish. The most beautiful fact about this Mandarin Duck that it has its origins from North America and North California. Mandarin Duck looks very similar to Wood Duck finding both at the same place in the Bird Park is an extremely interesting thing to watch. The male duck makes nasal whistles and grunts sometimes while the female duck makes soft whistles and sweet calls!
Hold on! To meet the Funniest and Smartest Wings!
African Grey Parrot
African parrots are the beautiful ones covered with black and grey feathers around the body, it is the native resident to equatorial Africa. Being a native of Africa, it tends to be comfortable in the Indian environment. African parrots in Ramoji Film City Bird Park are so smart that they mimic the sounds of microwaves, alarm clocks, telephones, water dripping, and human speeches.
Sun parakeet
Sun Parakeet or Sun Conure parrots are very friendly and social birds found in the landscapes of the Birds Park. They attract you with the vibrant colored feathers and love to interact with visitors to spend time. Do not forget to feed them seeds, fruits, and nuts as they love to eat. They are very social and migrate in flocks to different parts of the world.
Electus Parrot
Electus Parrots in Bird park are so humble and welcoming to visitors. Being the native of Solomon Islands, New Guinea and it is really astonishing to see human traits in Electus Parrots they laugh when they are happy. Electus parrots are such beautiful birds as the male has green plumage and female has vibrant red plumage.
Try to make him laugh when you visit Birk Park @ Ramoji Film City.
Blue-Headed Pionus
This beauty originated from Mexico attracts visitors with its blue head and vibrant colors all over the body. They love to interact with the visitors visiting the park and are so sweet in nature.
Blue Fronted Amazon Parrot
Blue Fronted Amazon Parrot is the common name derived by the blue feathers on its forehead which makes it look unique among the most amazon parrots. It belongs to the regions of South America. He is popular in the Bird park for his talkative nature to the people and his mimicry. Apart from his talents, the fascinating thing about this beauty is he loves music!
Book Ramoji Entry Tickets For Wings Bird Park
Toucan's Birds Family
Toco-Toucan
Toco Toucan is the beautiful bird and is the largest among all Toucan birds. It has an elegant body with black covered half of the body with moon white throat and golden orange long beak attracts the visitors and someone with photography skills will definitely capture the looks in the camera. It is known for making snoring and grunting sounds.
Channel Billed Toucan
Originated from the lands of Tropical South America, Channel-billed toucan is the most beautiful bird with its long bill measuring 48cm! It is extremely known for its loud vocals in the bird park. It has a beautiful yellow throat with a shining black long beak is the most attractive bird.
Red-Billed Toucan
With bright blue skin around the eye and beautiful colored bill, Red-billed toucan is the second largest Toucan in the world. It has a white throat and yellow edge on its bill making it look more elegant. They are unique in eating food as they pick the food with bill and through it up high to catch and swallow the food. They are known for making musical sounds.
Black-necked Aracari
Blac-necked Arcari is one of the largest among the species of Arcari birds and it is identified with its black and long tail. This Arcari bird is native to South America and is dwelled in Birds Park to live here. They are very social and they tend to sleep more often in the tree holes tucking their tail for comfort and cozy sleep.
Lady Ross Turaco
These birds look so attractive with a deep shade of blue and purple-colored with a crest on its head makes it look as if it has a crown and these are originated from the African aviaries. The Turaco birds are very friendly and talkative to the people and even invite people to spend some good time with the gorgeous Turaco birds. They mostly consume a variety of fruits and plant seeds.
Blue-Cor Victoria
Blue-Cor Victoria found in the bird park looks so beautiful with its crowned crest. It is named after the British Queen Victoria. These crowned pigeons are migrated from the regions of Indonesia and it looks elegant with scarlet eyes and bluish-grey crest as a crown. Take a glimpse at these beauties while your visit to Ramoji Film City.