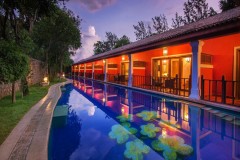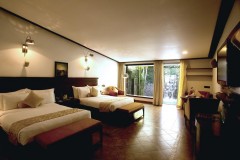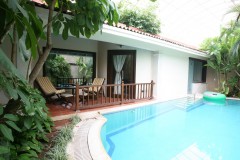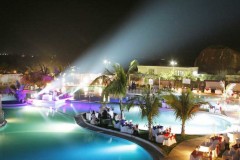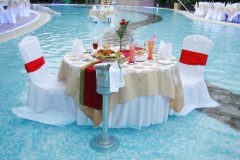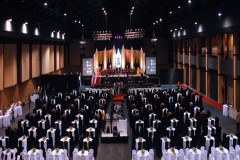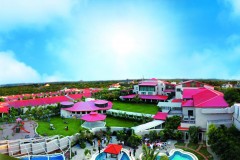 About
Leonia Holistic Destination
About Leonia Holistic Destination
Leonia Holistic Destination is an extraordinary goal spread in rambling greenery and regular shake arrangements that depict a warm welcome to visitors from over the world to abide in the feel of extravagance, warm cordiality and the lavishness of coordinated administrations offered by its estates and inns.

Packages
Please Find Below Packages



Leonia Holistic Destination Videos
Please Find Below videos

Terms & Conditions
Checkout the Terms & Conditions, it's important!
1.These conditions and rates specified apply exclusively to
The accommodation & facilities at the Resort and the tariff specified on booking confirmation and the Company named on said booking confirmation .
These conditions supersede all previous conditions and may only be altered with the written approval of an authorised representative of Leonia Holistic Destination.
These are the only conditions which apply to any booking made by the Company under the terms of this Agreement ("a Booking") and apply to the exclusion of any conditions of the Company of whatsoever nature and howsoever imposed which are inconsistent herewith.
2.
No booking can be confirmed until a completed and signed copy of these conditions has been received and accepted by Leonia Holistic Destination. All Bookings must be confirmed by the company to Leonia Holistic Destination in writing.
If you do not have credit facilities with Leonia Holistic Destination an advance payment of up to 50% will be required before we can reconfirm bookings.
A credit card guarantee required for extras on check-in. If no credit card is available a cash deposit is required. Reserve the right to charge guests for any damage, undeclared use of facilities and miscellaneous charges.
Guests may be required to provide photographic ID on check-in. We reserve the right to refuse services to guests for whatever reason. In this agreement and in each booking and any negotiations relating thereto Leonia Holistic Destination shall act solely as agent for the resort and not as principal.
3.
All Rates are non-commissionable, unless otherwise specified and exclusive of applicable taxes. Applicable taxes and service will be charged extra.
Leonia Holistic Destination reserves the right to amend the rates specified in the event of changes in the rate of any applicable taxes or the introduction or any government Levy or for any other reason whatsoever.
4.
All accounts must be settled in full prior to departure unless credit facilities have been granted by the Leonia Holistic Destination.
Where Credit facilities have been granted to the Company the Company undertakes to pay Leonia Holistic Destination all sums due in respect of any booking within 14 days of presentation of the invoice in respect of such sums which unless otherwise agreed shall be billed on one invoice.
If any invoice is not paid in accordance with sub-clause 4(b) above Leonia Holistic Destination reserves the right to charge interest at the rate of 2% per calendar month from the date of the invoice until the date of payment whether before or after judgement.
5
Should the Company cancel any booking up to after confirmation a cancelation charge will be charged.
If the Company shall cancel any booking less than twenty four hours prior to the date of arrival the Company shall pay to Leonia Holistic Destination by way of agreed compensation a cancellation fee of a sum equal to the rate payable in respect of each guest in respect of whom the booking is cancelled.
The amount of any cancellation fee may (in the absolute discretion of Leonia Holistic Destination) be waived in the event that the resort is able to resell any of the accommodation/facilities in respect of which the booking was cancelled and in the same period as the booking or part thereof.
6.
If any provision hereof shall be held to be invalid, illegal or unenforceable, the validity and legality and enforceability of the remaining provisions shall not be in any way affected or impaired thereby.
Waiver by Leonia Holistic Destination of any breach of these conditions or any granting of time or indulgence by Leonia Holistic Destination or the Resort to the Company shall in no way affect the rights of Leonia Holistic Destination hereunder.
Any Clerical errors or omissions contained in any confirmation of booking or invoice shall be rectified by Leonia Holistic Destination on discovery and immediately notified to the Company; such errors and omissions shall not be binding on Leonia Holistic Destination and rectification thereof shall not invalidate this agreement.
Any notice request or demand to be given hereunder shall be in writing and shall be delivered by hand or sent by first class pre-paid letter (and by air mail if outside India) or by telex or facsimile transmission to the last known address of the party to the notified and shall be deemed to have been served immediately if sent by telex or facsimile transmission, upon delivery if delivered by hand, 48 hours after posting aforesaid and seven days after posting if posted by air mail.
7. Important:
According to government regulations, a valid Photo ID has to be carried by every person above the age of 18 years staying at the hotel. The identification proofs accepted at the Hotel are Driving License, Voter ID Card, Passport, Ration Card.
8. Additional term & conditions for Conference & Banqueting
Confirmed numbers of guests must be confirmed 48 hours prior to start of function these are the minimum numbers for which should be charged. Should number drop more than 15% of the original booking then an additional charge may apply.
Function areas are available only within the times reserved; access and vacation times will be strictly enforced.
The company is responsible for the behaviour of its delegates, should a delegate cause damage or disturbance to resort property or another guest, than the company will be liable for costs and compensation. Leonia Holistic Destination reserves the right to refuse service, cancel event or remove any guest without any liability.
All music and noisy activity will cease at midnight regardless of start time. All entertainment must be booked through Leonia Resort no external entertainment is allowed.
No item may be stuck to any wall or part of the resort building without consent in writing, any damaged caused will be charged to the company. Company signage must be contained within the room allocated. The resort will provide delegate directional signage.
All functions and events are subject to Local & National Licensing Rules and must be conducted within these rules & regulation. Any resulting fine from failing to comply will be the responsibility of company. No alcohol may be consumed on Dry Days.
The decision of the Manager on Duty representing Leonia Holistic Destination is final and all guests of the company must abide by the decision with good grace.
The Leonia Holistic Destination will not accept any responsibility for damage or loss of merchandise left in the resort prior to, during or after. the function. The company should arrange their own insurance and or security. Please note that all goods are subject to inspection by Leonia security personal.
No Paan or Paan Masalas are permitted for consumption in the resort premises. Smoking is only allowed in designated areas.
9. No outside for food, beverages or floral decorations may be brought into the resort or consumed on the resort premises. Any guest bring/consuming food &/or beverages from outside will be charged the full resort rate for an equivalent item. We do not permit corkage.
10. The laws of India shall govern the validity construction and performance of any contract to which these conditions apply and the parties hereby submit to the Jurisdiction of the India Courts.