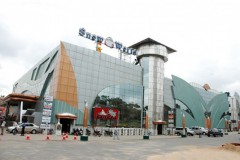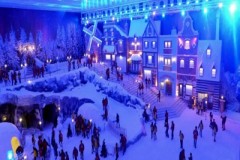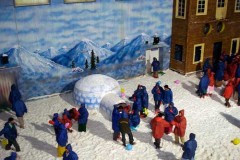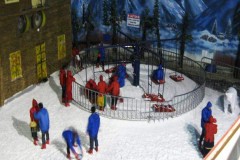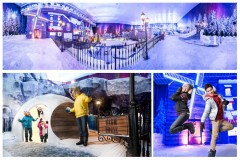 About
snow world
About snow world
ITS SNOW ALL THE WAY
Its to be sure a ponder world in India, the indoor region loaded up with a lot Of Snow which is delivered utilizing best in class innovation, the snow is as normal as found in nature. It has biggest snow zone of 17000 sft.
When you enter, the immense snow filled zone with - 5* Centigrade Oh! What an enjoyable to have this chilling knowledge. Its exciting condition with Polar Bears, penguins, Alpine Trees will abandon you hypnotized. Additionally, you have the (Igloo) as well.
The Cryozone of Snow World comprising of children Snow play region, Snow slide, Snow Merry-Go-Round, Snow models, snow crate ball, Snow Mountain,Snow valley Ball, Snow Dancing, Ice Hotel and so forth and snow fall in each session, that will blow you mind, indeed, on the grounds that its Snow the distance.
Protecting you From -5 Deg C
Speacial Warm coats, gloves, socks and water evidence shoes will be given.
Kids beneath 2 feet tallness are entirely not permitted.
Wearing warm garments os obligatory for enterting Snow territory.
People with Heart and Asthma Problems and Pregnent ladies must enter the Snow Area on Doctor's Advise as it were.

Packages
Please Find Below Packages



snow world Videos
Please Find Below videos

Terms & Conditions
Checkout the Terms & Conditions, it's important!
Please deposit your cell phones in cell counter

Please purchase camera / video camera permit ticket

Entry starts half an hour before session time

Collect shoe bags and deposit your footwear and collect token. No valuables to be kept in shoes bags.

Collect jackets, socks, gloves and shoes. While maintain queue.

Dress up and wait for the body to get acclimatized to lower Temperature in lounge and later in air lock room.

Enter in snow area as per your scheduled session time.

Temperature in snow area will be 0 to -5*c.

If you feel uncomfortable in chilling temperature you are allowed to come out to exit lounge and re-enter within your session time.

After the session. Please handover your jackets, gloves, shoes and socks at respective collection counters on exit side."

Return the token and collect your foot wear bags.