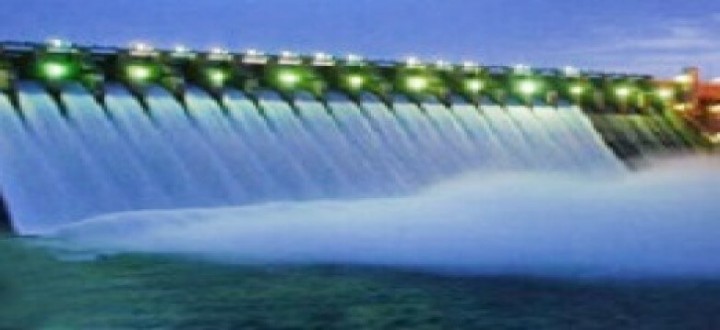 Hyderabad-Nagarjuna Sagar-Srisailam-Hyderabad Roar Cum River Tour
Hyderabad-Nagarjuna Sagar-Srisailam-Hyderabad Roar Cum River Tour
Hyderabad-Nagarjuna Sagar-Srisailam-Hyderabad Roar Cum River Tour
This bundle covers Nagarjuna Sagar, Srisailam through Road and River from Hyderabad.
Hyderabad:
Hyderabad is the capital of southern India's Telangana state. A noteworthy community for the innovation business, it's home to numerous upscale eateries and shops. Its memorable destinations incorporate Golconda Fort, a previous jewel exchanging focus that was at one time the Qutb Shahi dynastic capital. The Charminar, a sixteenth-century mosque whose 4 curves bolster transcending minarets, is an old city milestone close to the long-standing Laad Bazaar.
Nagarjuna Sagar:
Nagarjuna Sagar Dam, one of the world's biggest and tallest Masonry dams worked over the Krishna waterway at Nagarjuna Sagar which is in Nalgonda District, Telangana State. Development was somewhere in the range of 1955 and 1967, the dam made a water supply with a gross stockpiling limit of 11.472 billion cubic meters (405.1×109 cu ft). The dam is 590 feet (180 m) tall from its most profound establishment and 0.99 miles (1.6 km) long with 26 conduits which are 42 feet (13 m) wide and 45 feet (14 m) tall.
Srisailam:
At this place, the waterway Krishna moves through a profound restricted valley, around 100 meters wide and about at a profundity of 1000 meters from the slope top. The waterway streams at a separation of 70 Km to the up of Srisailam and keeps on streaming in a similar valley for further separation of 80 Km to the down till it comes to Nagarjunasagar.
Fare Details:
Hyderabad-Nagarjuna Sagar-Srisailam-Hyderabad:
| Adult | Child |
| --- | --- |
| Rs.3800/- | Rs.3000/- |
includes transportation by Non-AC Hitech Coach, Boating from Nagarjuna Sagar to Srisailam, tea, and lunch on Boat, accommodation at Srisailam, guide charges, etc.
Nagarjuna Sagar to Srisailam and back to Nagarjuna Sagar by Boat:
| Adult | Child |
| --- | --- |
| Rs.3000/- | Rs.2400/- |
Nagarjuna Sagar to Srisailam by Boat (one-way) or Srisailam to Nagarjuna Sagar (one-way) by Boat:
| Adult | Child |
| --- | --- |
| Rs.1500/- | Rs.1200/- |
Note: Child - 5 to 12 Years Except
Cancellation Policies:
Less Than 24 Hrs. No Refund/No Postponement/No Cancellation
Between 24 Hrs and 48 Hrs.50% On Other Facilities deducted
More Than 48Hrs.Rs.100% On Tours & 10% On Other Facilities deducted
Full Postponement/preponement Only Once. Further No Postponement/ No Preponement/No Cancellation