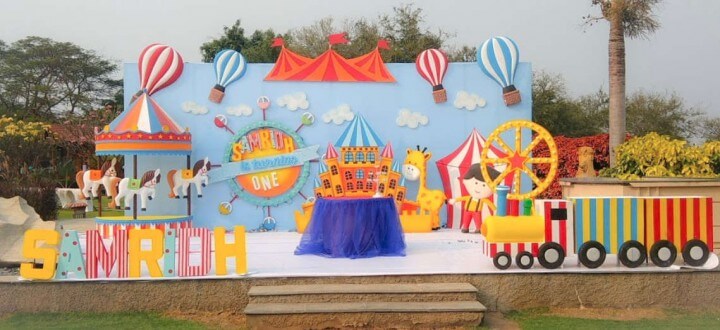 Birthday Celebrations at Ramoji Film City
Celebrate your special day and make your desires true
Book Now
Birthday Celebrations at Ramoji Film City
Birthdays are so special to everyone and it is more important to your family and friends to make you feel special and more pampered as they feel you are a newborn baby. These days birthday celebrations are done to the extent of marriage to make it a lifetime memory and yes, days have gone where you celebrate festivities and birthdays by distributing sweets and chocolates to your near and dear. Now, everything is an event to bring life to the moments you spend on your special day.
If you are searching for perfect themed events in Hyderabad to be set for your child's birthday? You found us! Ramoji Film City has everything you need on your child's birthday and there are more than 60 filmy sets where you can get access to celebrate your birthday with all the party props, yummy food, and music to switch on your birthday party mood to the sky!
Creative experts here will have a keen note on your each and every requirement of the party and plan the party to satisfy your requirements. Live every moment of the special and shower the love and happiness on the celebrity of the day "the birthday baby".
Be it in open gardens, filmy sets, luxury hotels or the customized sets made especially for your kid's birthday, Ramoji Film City has everything to celebrate. Celebrations in Film City are always a grandeur event and this time you can avail of many offers on birthday celebrations. Here are few options to quickly look into for a big birthday bash of your toddler!
Fundustan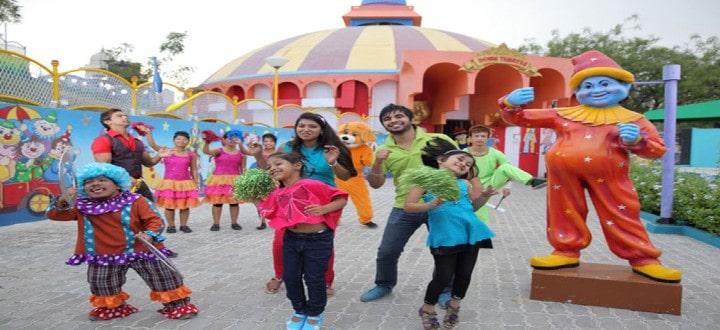 Fundustan in Ramoji Film City is a perfect place to choose to celebrate your kids birthday party aging from 2-10 years old. In the middle of fun challenges and in the sets of Dadajin's show, you can celebrate your birthday in a grand way with your friends and family. You will be pleased with the hospitality and arrangements for the party.
Sahas Adventure Land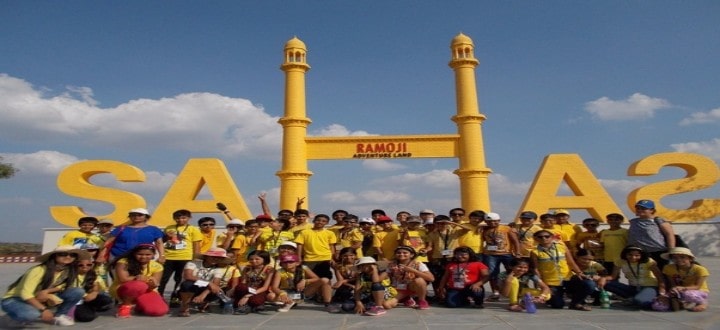 This is precisely for the kids who are very adventurous in playing and participating in activities. Plan for a birthday in the sets of adventurous Sahas and get dressed in themed attire to enhance the mood of a birthday party in Ramoji Film City.
Gardens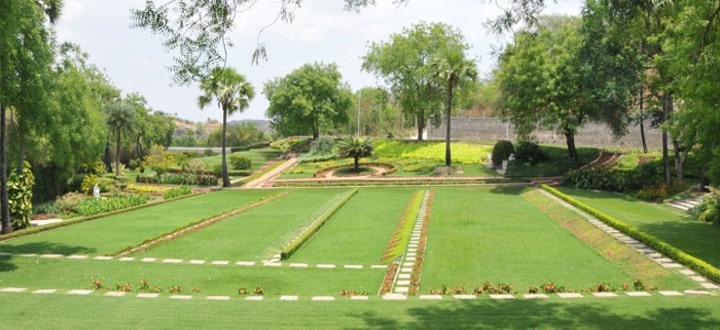 In the middle of the sprawling gardens and gushing fountains, the evening party of your baby's birthday will be a memorable one in your life. Open gardens are always a great option to plan your birthday parties when you have planned to invite a huge number of guests. Our hospitality team will take of your guests and party arrangements from every nook and corner with the cheerful smiles.
Sitara Hotel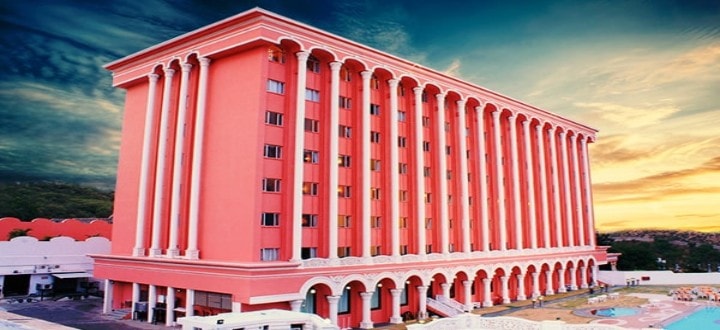 Sitara Hotel is a luxury hotel in Ramoji Film City which is a safe option when you are planning a kid's birthday party in a hurry and have a moderate number of guests, don't worry, banquet halls in Sitara hotels are so spacious with bright lightings to sparkle up the party and themed furnishings that brings harmony to party. They serve the popular delicacies with varieties of desserts for a sweet end.
Tara's Hotel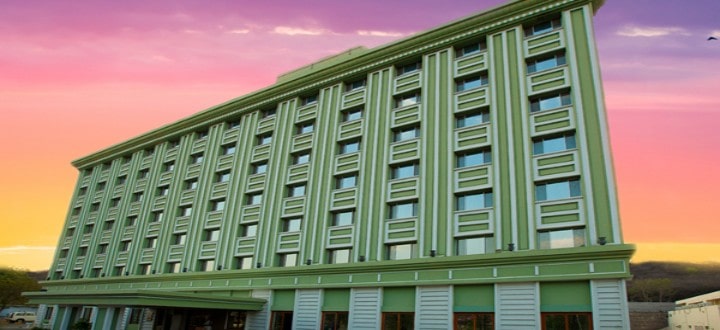 Adding glamour to the birthday party, management of Tara's hotel will recreate memories of childhood with beautiful party themes and furnished interiors welcoming guests with the round table themed seatings and party props will bring the party mode on! Birthday party prices can be checked with the management giving your requirements and headcount of guests. They arrange dance, music in the party lights to give loads of entertainment.
Bahubali Set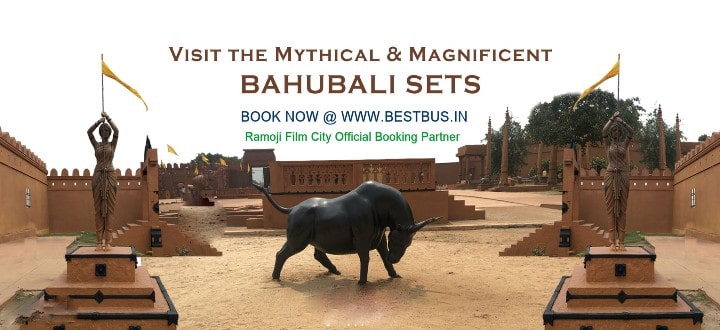 The movie of decade Bahubali has set a separate fan base from every part of the world and children are really followers of their favorite hero. You can make your wish come true by celebrating your special birthday in the sets of Mahishmati and dress like the great Bahubali. The best film set in Ramoji Film City to hit the top is Bahubali where you can create the birthday bash in the surreal kingdom of Mahismati with your family.
Birds Park: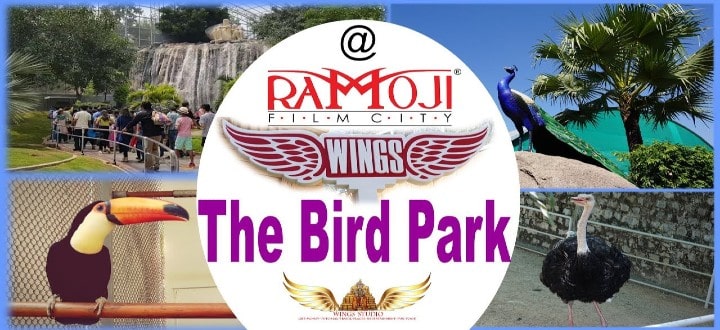 You can also celebrate your birthday party in the serene swan lakes and beautiful birds where you can have fun and have the best experience in the park. Everything you wish to happen is possible in the locales of Ramoji Film City. The beautiful chirps of the birds and the swans sailing in the serene lakes as you here the slow fountain sound where you can celebrate your birthday and capture the best moments as the beautiful butterflies land on your shoulders.
Customized Sets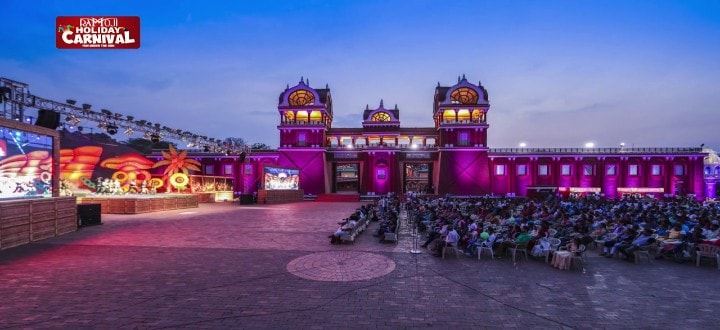 As all the available sets add great value to your birthday celebrations, you can also get your imaginations into alive by the expertise of our talented event planners who are experienced in designing the best sets right from Disneyland, Spiderman, Ironman to the famous series Harry potter and your favorite animated series sets can be recreated to make you the happiest person on the earth. You name they own the responsibility to create it.
Ramoji Film City is always a popular choice for birthday celebrations spots in Hyderabad with all the amenities, arrangements precisely organized is their art of work!
Book Now
Book Now