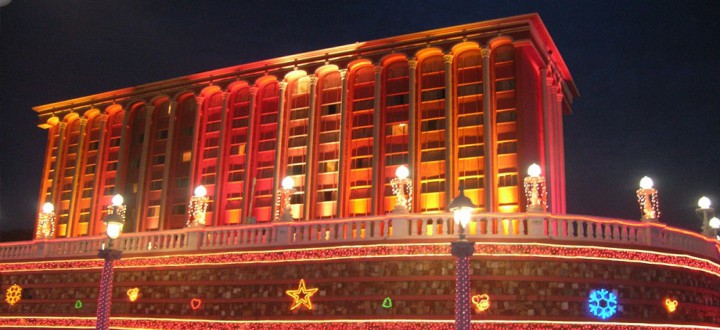 Ramoji Film City Night Stay Package
Royal residence awaits yous!
Ramoji Film City Night Stay Packages
Ramoji Film City the vision of Mr. Ramoji Rao holds the record for the largest film studio in a world filled with a lot of unimagined surprises and many more things to do to experience the once in lifetime joy. To enjoy the complete tour of the film city, you have to plan in advance and spare at least two days to see every Ramoji attraction pleasantly and enjoy the sumptuous carnival parade, movie magic, stunt shows, live shows and many more.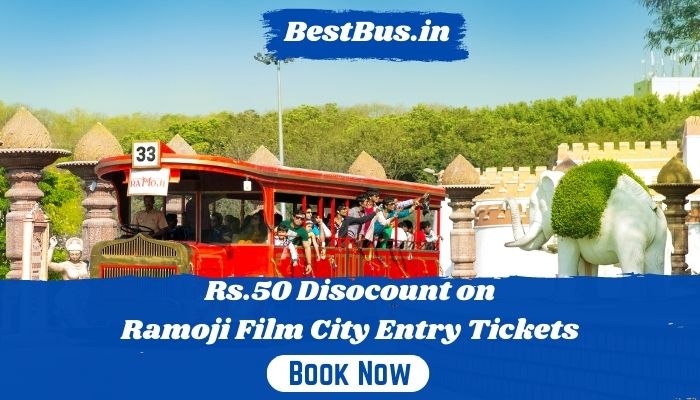 There are many stay options in Ramoji Film City offering various amenities and accommodations for a one night stay in Ramoji film city. You can stay in the Hotels in Ramoji Film City and relax sometimes and wander in the streets of the film city admiring the beauty of the whole film city dolled up in the dazzling lights and for a moment you feel you are in a fairyland!
Ramoji Film City has some splendid options for night stay in the hotels that provide the best accommodations for the customers with complimentary breakfast, spa services, guided tour, and many other amenities that vary with the packages you choose to stay in the hotel.
Tara and Sitara hotels in Ramoji Film City provides luxury stays to visitors with modern amenities. Sitara luxury Hotel Ramoji Film City is a little expensive hotel has modern interiors and spacious rooms with all the comforts. Sitara hotel even has a spa and gym center where you can access it till the end of the day. They provide a complimentary buffet breakfast and have the best tailor made menu to impress the customers.
Tara Comfort Hotel in Ramoji Film City is an affordable hotel and offers best class accommodations to the visitors of RFC, Tara hotel provides a comfortable stay and has all modern amenities in the furnished rooms allocated for guests. It also has a spa, gym and swimming pool which can be accessed by the guests. A warm welcome is provided to guests with a chocolate box and biscuit packs in the room to make them feel special and surprised by the management. Tara comfort hotel is the best hotel in Ramoji Film City. Tara hotel provides complimentary breakfast for the guests and also provided a guided tour of the entire film city for the days you stay in Tara hotel Ramoji.
You can also opt for other best hotels in RFC for an affordable stay and luxury accommodation with the best amenities and breakfast. Vasundhara villa is the best option if you visit film city with family and Shantiniketan hotels also provide accommodation for a night stay with the best facilities and delicious food.
For economical options and shared accommodations, you can check out Greens Inn and Sahara for comfortable stays at very economical prices. A hotel booking for one Night Stay in Ramoji Film City can be done very easily on the website with various options