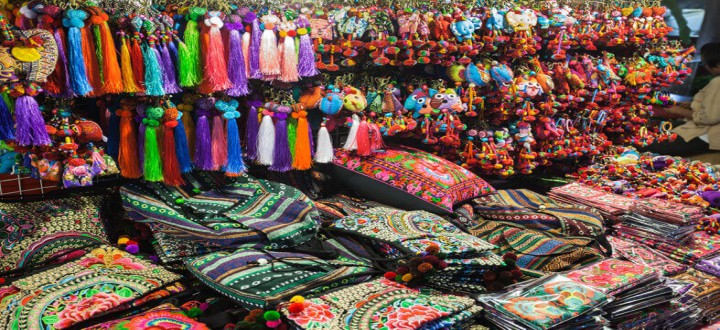 Ramoji Film City Shopping
You can buy your dose of happiness here!
Shopping Gets More Fun at Ramoji Film City
Have you ever return home from a joyous trip without shopping done? Never! A trip without shopping is always incomplete. Ramoji Film City has a variety of options to shop on some unique stuff as souvenirs for your friends and family. You will find a wide variety of traditional juttis, handicrafts, decorative items, beautiful keychains, cowboy hats and most precious Hyderabad pearls and gems. Hop on some popular shopping stalls at Ramoji Film City to splurge on!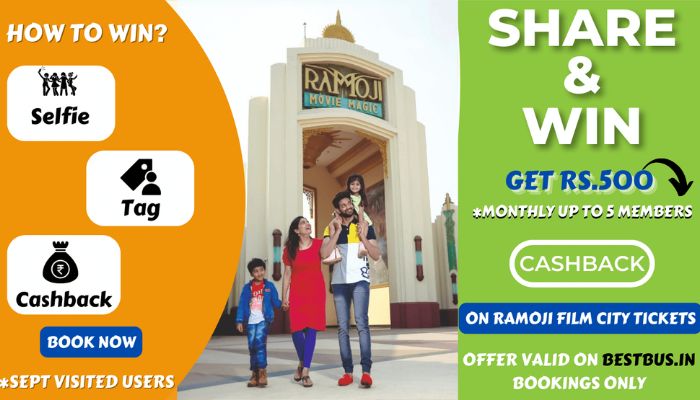 Meena Bazaar
Meena Bazaar located in the lanes of Alampanah that drives you the Mughal Era and their rich heritage ruled over Hyderabad. You can find some real vintage jewelry, imitation jewelry, vintage handicrafts of the age and collect some precious Hyderabad real gems and pearls if you are a pearl jewelry lover!
Wilde West Souvenirs
If you belong to other parts of the country or probably an international tourist, you must visit this shop to take your home bag full of souvenirs from Wild West which has various types of souvenir stores most of which you are attracted to the thug life cowboy merchandise like hats, jackets and other related stuff which are worth to present to your friends.
Movie Magic Memorabilia
Another amazing corner to shop for souvenirs in Ramoji Film City is from Movie Magic Memorabilia which has plenty of stuff like RFCs special t-shirts, caps, keychains, stationery, unique decors and many other novelties that you shop here always reminds you of the joyous moments you had here.
Magadha
Magadha stalls are found in Eureka zones which is the best place to shop for some beautiful garments and designed fabrics as a token of memory from Iconic place Ramoji Film City.
Presto
Well, Ramoji Film City is a place specially designed to attract kids and have lots of activities and shows are precisely meant for children. If you leave Ramoji Film City without gifting your kids with their favorite toys then it would be a very disappointing tour for them. Shop your favorite toys from RFC and your favorite hero toys at Presto.
Push Cart
We all know women's love for bangles in India, you can collect different styles of bangles from Push Cart stall in Eureka Central Court where you can find vintage chudas, kadas to trendy bangles, mental bracelets for everyone.
Mouryan Shop
Mouryan Shop is the best available option situated in the locales of Eureka Fort to collect some amazing souvenirs, gifts, and novelties to your loved ones as a token of love from Ramoji Film City.
Push Cart in Hawa Mahal
Hawa Mahal in Ramoji Film City has spectacular choices for shopping available in various pushcarts where you can get plenty of handicrafts especially to be taken as a statement decor to your residence and you can also find lots of different colored hats and caps designed in various styles are found attractive to visitors of Ramoji Film City.
Wings Shop
You can even shop at wings shop in Birds Park that houses unique RFC souvenirs to take home. While you hop into Birds Park have a look at Wings shop!
Book Ramoji Film City Day Tour Package