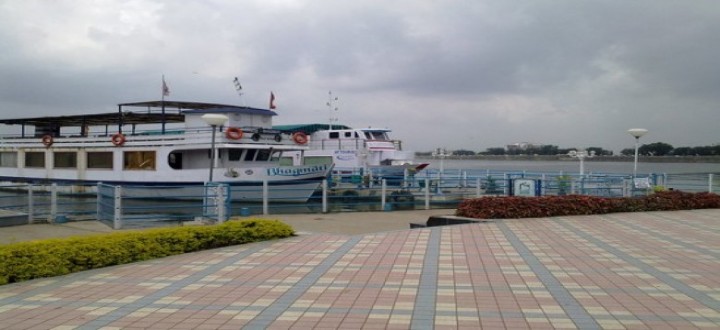 Lumbini Park Boating Tickets Online Booking
Lumbini Park Boating Tickets Online Booking
Lumini Park Boating:
Lumbini Park is a little open, urban park of 7.5 sections of land nearby Hussain Sagar in Hyderabad, India. India named after Lumbini of Nepal devoted to Lord Buddha. Since it is situated in the focal point of the city and is in nearness to other vacation destinations, for example, Birla Mandir and Necklace Road, it draws in numerous guests all through the year. Boating is a standout amongst other parts and individuals go to the Budha icon set amidst the tank band in the watercraft. Developed in 1994, the recreation center is kept up by the Buddha Purnima Project Authority that capacities under the orders of the Government of Telangana.
Now Bestbus.in is an online Booking Official Partner For Telangana Tourism, So You Can Book All tour Packages Organized By Telangana Tourism.
Lumbini Park Boating Tickets Online Booking Fare Details:
Hire Charges For Cruise At

Lumini Park For Parties

Between (9 A.M to 4 P.M)

(Any 2 Hours)

Extra Per Hour

(Day Time)

9 P.M to 11 P.M

(2 hours)

TYPE OF CRUISE (BOAT)
Rs.
Rs.
Rs.
Khair-Un-Nissa (100 Capacity)
8000/-
2500/-
15000/-
Bhagmati (100 Capacity )
6000/-
2500/-
10000/-
Bhageerathi (80 Capacity )
4500/-
2000/-
8000/-
Mechanised Boat (40 capacity )
3000/-
1000/-
3000/-
Rajahamsa Deluxe Boat ( 8 capacity )
4000/-
2000/-
2500/-
At Lumini Park Booting:
Rajahamsa Boat:
Parasailing:
Speed-Boat:
Per Trip (4 Person) - Rs.300/-
Mechanised Boat:
Adult - Rs.55/-
Child - Rs.35/-
Jetski:
Single - Rs.250/-
Double - Rs.350/-
Bhageerathi ( Pleasure Cruise ):
Adult - Rs.80/-
Child - Rs.60/-
Khair-Un-Nissa / Bjagamati Cruise ( cultural Pleasure Trip)
Adult - Rs.110/-
Child - Rs.80 /-
Note: Child - 5 to 12 Years Except