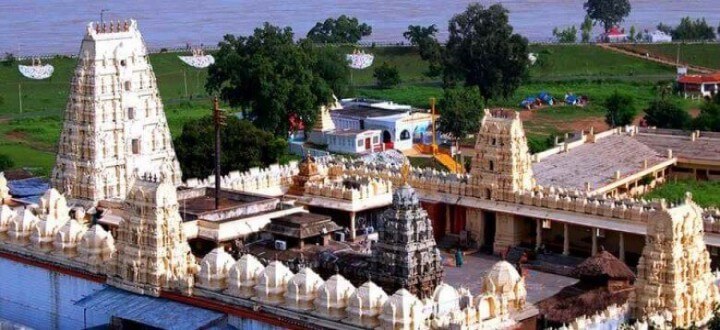 Daily Bhadrachalam Tour
Daily Bhadrachalam Tour
Daily Bhadrachalam Tour
Bhadrachalam is a registration town in Bhadradri District of the Indian territory of Telangana. It is an essential Hindu journey town with a presence of the Bhadrachalam Temple of Lord Rama, arranged on the banks of Godavari waterway. It is found 312 kilometers (194 mi) east of state capital, Hyderabad,115 kilometers (71 mi) from Khammam, 177 kilometers (110 mi) from Suryapet and 178 kilometers (111 mi) from the Andhra Pradesh State Capital Amaravathi.
Note: Now Bestbus.in is an online Booking Official Partner For Telangana Tourism, So You Can Book All tour Packages Organized By Telangana Tourism.
Daily Bhadrachalam Tour (One Day)Fare Details :
Adult - Rs.550
Child - Rs.440
Note: Child - 5 to 12 Years Except.
Cancellation Policies :
Less Than 24 Hrs. No Refund/No Postponement/No Cancellation.
Between 24 Hrs and 48 Hrs.50% On Other Facilities deducted.
More Than 48Hrs.Rs.100% On Tours & 10% On Other Facilities deducted.
Full Postponement/preponement Only Once. Further No Postponement/ No Preponement/No Cancellation.