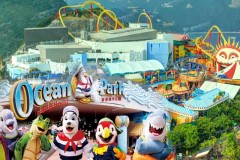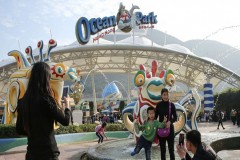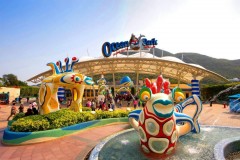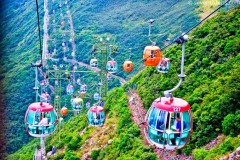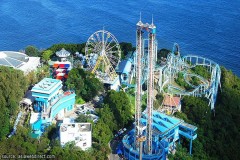 About
Ocean Park
About Ocean Park
Welcome to a universe of water, fun, dream and skip. Sea Park is a ton of water with pots of good times for everybody and is extraordinary compared to other event congregations in India.
Sea Park, involving 15 sections of land of perfectly finished patio nurseries is situated at Gandipet, which is only 15 Kilometers from Hyderabad. It has various world class beguilement rides, water rides and outfitted with multicuisine eateries offering best delicious south India, Chinese assortments of nourishment at reasonable costs.
Sea Park conveys a good time for all ages. For minimal fun searchers, they offer a whale of a period at the "Children Pool". A sheltered and fun Children's play Area with a pool profundity of under two feet. Here the children continue chuckling with merriment while they absorb up the daylight having a great time constantly.

Packages
Please Find Below Packages



Ocean Park Videos
Please Find Below videos

Terms & Conditions
Checkout the Terms & Conditions, it's important!
A)

Swim costumes are compulsory for use of pools.

A) Ticket counter closes at 6-00PM.




B) Swim costumes for gents and ladies are available at costumes section on Rental basis.

A) Employees Lunch Time:2-00 pm to 2-30 pm (Rides will not function).
B) Water Park closes by 6-00 pm Park closes by 7-30 pm.
c) MARCH TO OCTOBER Park timings 11 – 00 AM TO 7 – 30 PM
D) NOVEMBER TO FEBRUARY Park timings 10 – 00 AM TO 6 – 30 PM
E) Please take care of your children while in water park & while playing Games please ensure their safety.
Normal dress wear like pants,shirt,nylon tracks(pant lenght) Heavy cotton shorts,cotton T.shirts,banians sarees,salwar kameez,and unser wears are strictly not allowed.
However,shorts 3/4TH size are allowed.

out side food,cool drinks are not allowed in side park.

smoking and alcholic drinks are strictly prohibited.

re-entry is not allowed.

A)right of admission reserved.
B)Indecent and vulgar behavior of couples in the park including eve teasing,taking photos of others will not be tolerated,those persons who do so will be sent out of park.

Customers to retain bands while in park and those customers without bands shall be sent out of the park.

As park is a public place,management is not responsible for loss/theft of valuables like Gold items,cell phones,cameras,cash and vedios etc.please take care of your belongings.

A)Kindly bare with us for break down of any ride/game,if any due to technical reasons.
B)Please do not keep valuables in lockers and please utilise cell counters in custumes section.

Refund,exchange of tickets is not permissable under any circumstances.

Wheel chair for handicapped persons available.

Customers are requsted on to follow safety pre-cautions while enjoying the games Those having health issues should not take the rides,such people can take rides at their own risk.

Disputes,if any shall be subjected to Hyderabad jurisdiction.

For schools and colleges authorization letter is required from School / College
Authorities.
Minimum 50 students required to avail school and college packages.

For every 15 students free entry for one staff member, Extra staff member will be charged students Rate.

Wearing of swimming costume is must for water games. School Uniforms Are not allowed.

Children may bring their own Nylon shorts or WHITE SHORTS for swim purposes.

Entry fee includes the use of all FREE Rides.

Vehicle Parking charges to be paid at the venue.

Please follow the safety Rules, Teachers should take care of children all the time.

School children should take care of their personal belongings like Bags, cell- phones camera, money etc…

Management reserves the Right to change or alter the terms and conditions, as Situation demands from time to time.